Fogging & Disinfecting COVID 19
We use hospital grade, EPA-registered effective disinfectant against Corona virus.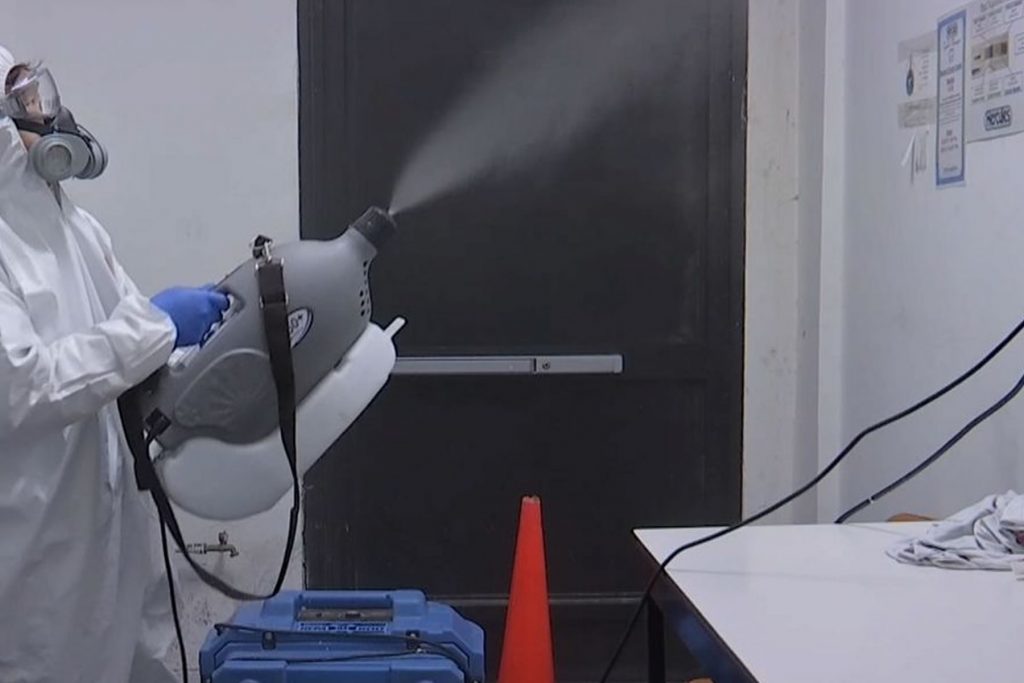 Total Cleaning will provide hospital-grade disinfectant and a thermal fogging device that uses heat to create a fog-like dry mist that quickly penetrates hard-to-reach areas. It is non-corrosive and EPA approved, safe for any surfaces or electronics. It can be thoroughly applied to any surfaces and objects.
This method of disinfection can be done separately, however, it is also recommended to be used in conjunction with a deep cleaning service to ensure more long-lasting results and efficiency.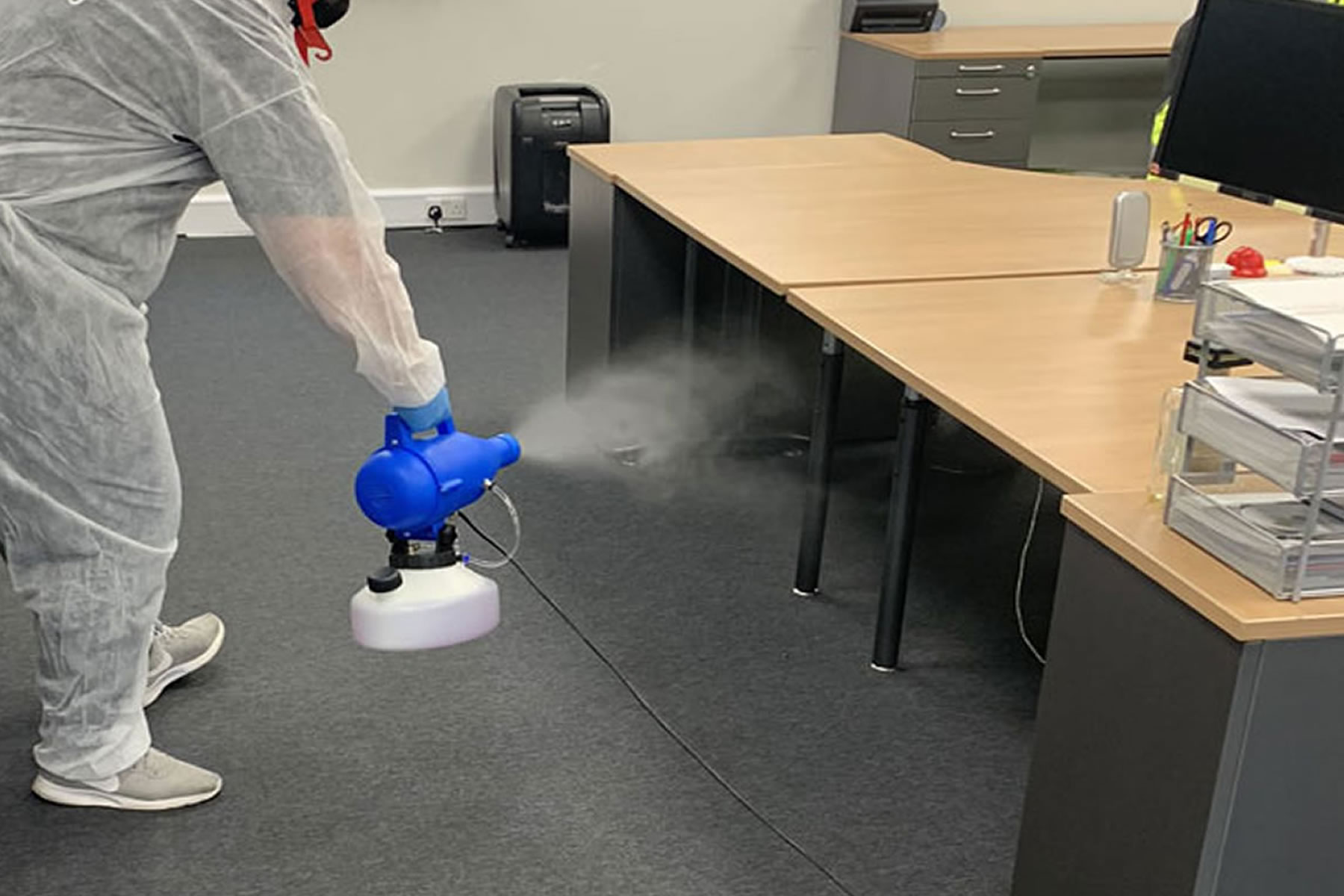 The Disinfecting Fogging  is recommended for anyone who has been either directly or indirectly exposed to any sort of virus, including viruses from flu/cold and human coronavirus. We use Thermal Fogging and Electrostatic Sprayer Systems. This method of disinfection can be safely used in homes, offices, schools, daycare facilities, gyms, locker rooms, churches, stores and more!
We use hospital grade, EPA-registered effective disinfectant against Corona virus. Protect your employees, customers and visitors from the hazard of germs and viruses, including Coronavirus, found in and around your offices and anywhere on the entire perimeter where people are interfacing.
Disinfectant Fogging Facts
What Is Disinfectant Fogging?
Conventional disinfection  use cloths and wipes that can only cover up to 35% of all surfaces at home. Disinfectant fogging works differently. Our electrostatic technology introduces negatively charged electrodes into our disinfectant. When sprayed, the disinfectant is attracted to surfaces, effectively allowing every corner and surface to be well-covered.
Total Cleaning uses an anti-microbial solution that is approved for use in hospitals and government agencies and institutions. Results have proven that this solution eliminates 99% of viruses, germs and bacteria. It is non-toxic; child and pet safe, too.
Frequently Asked Questions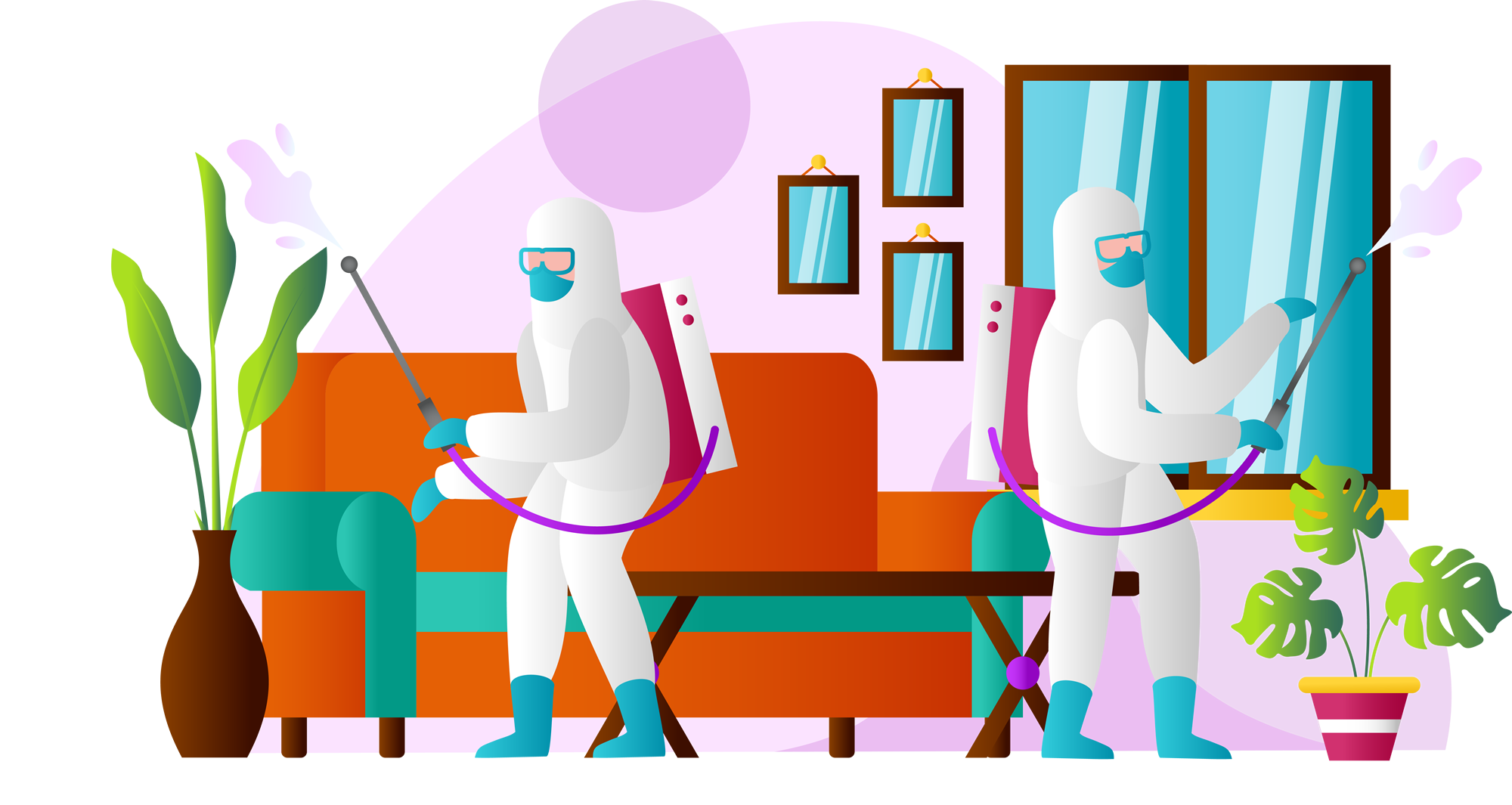 Cleaning, Sanitizing and Disinfecting
Cleaning removes germs, dirt, and impurities from surfaces or objects. Cleaning works by using soap (or detergent) and water to physically remove germs from surfaces. This process does not necessarily kill germs, but by removing them, it lowers their numbers and the risk of spreading infection.
Sanitizing is meant to reduce, not kill, the occurrence and growth of bacteria, viruses, and fungi. This is part of the process when cleaning your home but it doesn't solve the complete problem if you are trying to killing germs in your home or place of business and is why Disinfecting is needed in addition to sanitizing.
Disinfecting a surface will "kill" the microscopic organisms as claimed on the label of a particular product. The minimum level of effectiveness in a modern-day disinfectant is 100 percent kill of 6 log10 of an organism. A sanitizer is only required to reduce that 6 log10 down to 3 Log10. If we start with 1 million organisms on a surface then a disinfectant must kill 100 percent of them; zero left. A sanitizer only reduces the number of organisms down to 1,000 and does nothing about viruses and fungus.